Writing for an Academic Audience
Just because you're writing for an academic audience doesn't mean that you need to use large words or overly complex sentence structures. Academic writing is clear and concise writing.
Your readers want to read clear and easy to understand writing.
Using big or uncommon words doesn't make you sound any smarter than someone who doesn't use them. As long as you use the big words correctly your audience might just get fed up with reading your writing, but if you use those words incorrectly your audience will know you don't know what you are writing, and so, you'll lose any credibility you had with them.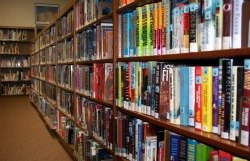 Academic writing is about conveying your ideas to your readers and convincing them that your interpretation of them is correct. The best way to do this is to use small words and instil confidence in your audience by producing well written and proofread work which is easily understood.
If you've used a lot of big words the wrong way your readers will lose confidence in everything you're saying. So even if your argument is correct and good, it'll be hidden by the poor language choices you've made.
There are specific styles in which academic and scientific writing are written, but you can use small easy to understand words within those styles and still sound academic or scientific while remaining readable.




Use of Key Terms
In academic writing you'll need to use key or technical terms related to your area of study. You'll often need to use these terms many times within your writing if you're discussing a topic related to them.
You've to be careful not to over use these key terms. Some repetition is good as this reinforces the main theme or main topic of your writing.
However if you're constantly using the same terms there'll probably be some redundancy in your writing. You'll need to find a way to reduce the use of the key terms, so that they don't become obscured by overuse.

For any help you can visit the Excellent Proofreading and Writing Facebook. I'm happy to answer your questions or offer advice on this page.

Return to Writing Help from Writing for an Academic Audience
Return to Excellent Proofreading and Writing Homepage from Writing for an Academic Audience
Back to top of page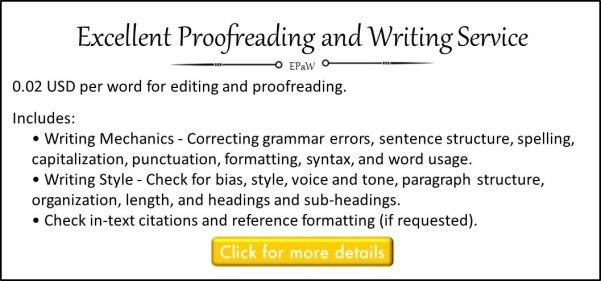 Back to top of page

By Jolyon Dodgson, copyright © 2011-2020. 
Excellent-Proofreading-and-Writing.com - Proofreading and writing help for excellent first impressions. 
Google