Writing a Business Letter
Communication in business is vital and writing a business letter is one of the most important ways to communicate.
A business letter needs to look professional as it's a reflection of you, the sender. A poorly written business letter can do a lot of damage to your reputation.
Despite the rise of the internet, business letters are still an important method of business communication. They're physical things that can be filed and kept as evidence of an agreement or conformation of responsibilities.
Also in business you'll need to use other methods of written business communication, such as:
Much of the general information about business English writing and business communication letter writing will also apply to emails and memos. They both need to be clear and easy to understand.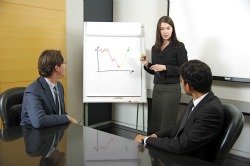 All business communications need to be clear and simple as you're trying to make sure that the recipient of your letter, email, or memo can easily understand you. This is important for two main reasons.
Any mistakes due to misunderstandings could cost you or your employer money. The recipient might not be a native English speaker. You need to understand international business writing and the sort of abilities an ESL business writer will have.
So when writing a business letter your writing needs to be suitably formal while also remaining clear and easy to understand.
The business communication letter writing page has all the information you'll need to know about how to write a good general business letter. While the pages about the proper business letter format and business letter layout will give information about the structure of the letters.
There are also business letter examples for you to see the correct formats used in practice and then some free business letter templates.





Types of Business Letters
This section will include information about a few different types of business letters that you might need to write in the course of your business career. These types of letter will include:
There's also information about writing a business resume or writing a curriculum vitae that you might well have to include when writing a business cover letter for a job application.




Business Letter Proofreading
Once you've finished writing a business letter, email or memo you're not ready to send it to who ever needs to receive it. You still need to make sure it's perfect. If you send out a letter that's full of mistakes it'll leave a bad impression of you on the person who receives it.
In the business proofreading stage you're making sure that there aren't any spelling or grammar mistakes left in the business writing. Also the section about English proofreading gives much more help and advice about proofreading, all of which will be able to help you with your business letter proofreading.




Other Types of Business Writing
There are also pages in this site to help you with writing a business proposal and business plans as well as business report writing. Much of the information from these pages might also be useful if you're writing a business letter.

If you need help with writing business letters you can ask me questions through the contact me page. If you just need what you've written editing and proofreading you can go to the page about my proofreading service or see the page about the free trial of my service.
Also there's the Excellent Proofreading and Writing Facebook page where you can come to ask me any questions and keep up to date with all new additions to this site.


Return to Excellent Proofreading and Writing Homepage from Writing a Business Letter
Back to top of page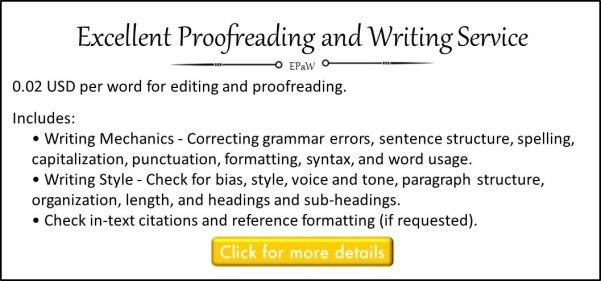 Back to top of page

By Jolyon Dodgson, copyright © 2011-2020. 
Excellent-Proofreading-and-Writing.com - Proofreading and writing help for excellent first impressions. 
Google