Excellent Proofreading
and Writing Blog
The Excellent Proofreading and Writing site is constantly being updated with more new information to help you with your writing. Click on the 'orange RSS button' in the left hand column to subscribe to the blog to stay up to date with all the new information.
If you've any questions or want even more information you can visit theExcellent Proofreading and Writing Facebook page where I'd be happy to help you.
IELTS Letter
How to answer the IELTS letter writing general section task 1 and get the best possible band scores.
Back to top of page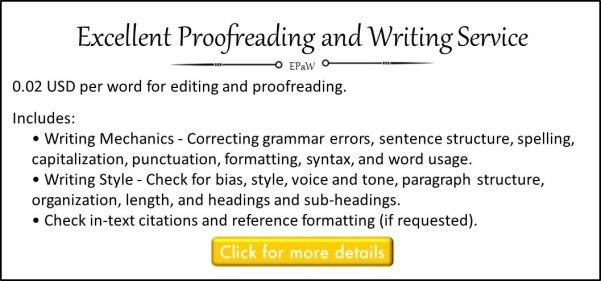 Back to top of page

By Jolyon Dodgson, copyright © 2011-2020. 
Excellent-Proofreading-and-Writing.com - Proofreading and writing help for excellent first impressions. 
Google