IELTS Essay
You've to write an IELTS essay for the second task if you're taking either the general or academic sections.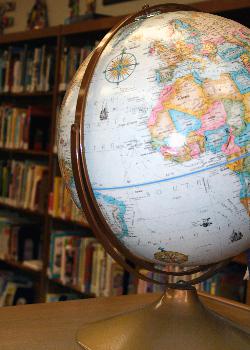 For each section the task 2 questions will be different; there'll be a different essay topic for you to write about, but the way you answer the questions will be similar.
There are three main types of essay you'll need to be able to answer. These are:
One sided - Giving an argument to support one side of an argument
Two sided - Comparing two ideas
Solution - Giving a solution to a problem
I'll give some specific guidance for each of the above types after some general points to remember when answering any IELTS essay writing question.



General Tips
Remember the word limit. There is a minimum word limit of 250 words. That means you need to write more than 250 words. If you write less you'll be marked down. So don't do this. Ideally your essay should be 255 – 270 words.
You should spend about 40 minutes on the essay task 2.
Read the question carefully. You need to answer the question given. So make sure that you're giving the answer wanted by the examiners.
Use paragraphs when writing the essay. You'll need:
A short introduction paragraph. This is important so don't miss it out, but don't make it too long. You don't need to restate the question in full but you do need to set out what you'll include in the essay.

Main body paragraphs. Depending on the type of essay you'll need two or three main body paragraphs. These are where you answer the question, and getting these correct is very important.

Conclusion paragraph. Finish the essay with a short conclusion. Here you explain what the essay was about, summarize the main points and clearly state your conclusion, or answer the question asked.
Don't learn model answers and then just write one from memory. This won't work as the questions won't be exactly the same and the examiners know about this and can tell what is a model answer and then give you zero.
Also see the page about the IELTS writing section for more general information.



One Sided Essay Question Answer
In this type of essay you'll be given a question/statement and asked to present just one point of view. This could be for or against something, or you're given two options and you've to choose one.
When answering this type of question remember you need to convince the examiner that you're right. You need to provide evidence in your answer and write a convincing argument.
You don't need to 'believe' what you're saying you just need to write a good essay. So when deciding how to answer the question think about the arguments you can use and write from these.
The format for this essay should be:
Introduction paragraph

Two main body paragraphs supporting your argument

One main body paragraph giving the other side

Conclusion paragraph restating your argument and why it's correct



Two Sided Essay Question Answer
In this type of IELTS essay you need to provide an even, unbiased answer. You need to show good and bad points, or for and against arguments. It's important that you spend as much time/as many words on each side as the other. If you don't, the answer might be read as being one sided.
In this question you need to show the examiner that you can answer the question without taking a specific side. You need to present information/answer the question and not let your own thoughts show.
The format for this essay should be:
Introduction paragraph

One main paragraph presenting the 'for' argument

One main paragraph presenting the 'against' argument

Conclusion paragraph summarising the 'for' and 'against' arguments



Solution Essay Question Answer
In this type of question you'll be given a problem and asked for what you think the solution should be. You'll need to analyse the problem, summarise the problem and then explain what you'd do. You'll need to give a range of possible solutions and also maybe highlight some disadvantages with them, depending on what the question specifically asks for.
In this IELTS essay answer you're showing the examiner that you can think about a problem and then clearly state sensible solutions.
The format for this essay should be:
Introduction paragraph including summary of the problem

Two main body paragraphs explaining your solutions

Conclusion paragraph summarizing how the problem can be solved



Final Points
No matter the type of IELTS essay question you've to answer you need to remember to use suitable IELTS vocabulary. This will ensure that your arguments are presented as well as they can be.
You can look at the IELTS academic writing page if you need more help with that exam or go to the other pages in this section of my website.
Remember that the only way to get better at something is to practice. That means you need to write answers to task 2 essay questions under exam conditions for you to get better. Practice as much as you can so that when you get to the exam centre you're as ready as you can be.



IELTS Writing Correction Service
If you need some help with your IELTS essay writing you can use the Excellent Proofreading and Writing IELTS writing correction service. We've a team of experienced ESL teachers ready to correct your essays and give personalized feedback. If you've any question you can contact me or come to our Facebook page for help.

Return to IELTS Writing from IELTS Essay
Return to Excellent Proofreading and Writing Homepage from IELTS Essay
Back to top of page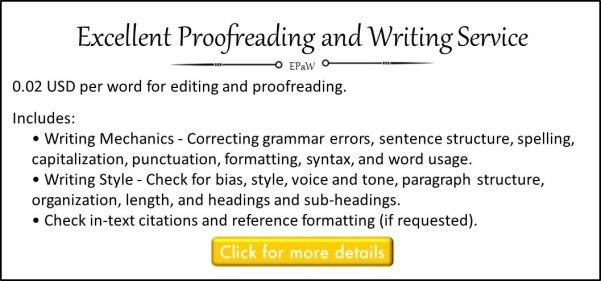 Back to top of page

By Jolyon Dodgson, copyright © 2011-2020. 
Excellent-Proofreading-and-Writing.com - Proofreading and writing help for excellent first impressions. 
Google