Free Business Letter Examples
This page contains some business letter examples for you to copy and download.

These free business letter templates can be copy and pasted onto your own business stationary where you'll just need to modify the details before sending to the recipient.

If there isn't an example of the type of letter that you'd like you can use the contact me form to send a request. I'll then do my best to produce an example and post it here for you.

See the pages about proper business letter format and business letter layout for further help with how your letters should look. The text from this page is just the main body of the letter so you'll need to look at those pages to make sure the letter is presented properly before sending.




General Business Letter
The first of the business letter examples is a general business letter. This can be used for most business communication and is the basic free business letter template.



Dear Andrew:

This letter is to confirm the agreement and next steps proposed at our meeting last week. The agreement was that my team would continue to provide support to your company as we had been doing under the previous agreement. We will hold monthly meetings to discuss any problems that might arise.

The meetings will be:


Held at my office
On the first Tuesday of each month
Start at 10 am
My assistant Oliver Davis will handle further arrangements


The aim of the meetings will be to review the previous months work and prevent a reoccurrence of the problems that developed previously. They will enable us to identify problems early and implement solutions before they escalate.

Sincerely




Business Introduction Letter



The second of the business letter examples is a business introduction letter. You would use a letter like this to introduce yourself or someone else, either as a follow up to a meeting or as an on spec letter.



Dear Mr Jenson:

It was a pleasure to meet you last week at the local chamber of commerce lunch. Your description of the work that your company does was very interesting.

I believe that I might be able to help you. I have worked as a freelance designer for several years. I have had many happy clients in the local area as well as nationwide. I can provide several references from satisfied clients.

I have been thinking about the problem that you described and believe that I might have a solution for you. I would like to meet with you to explain the idea I have had and how we can implement it to benefit your company.

If you would like to discuss this please call me at XXX-XXX-XXXX so we can arrange a meeting. I look forward to your response

Yours truly




CV/Resume Cover Letter
The third of the business letter examples is a cover letter. When applying for a job you'll need to send either your CV or resume, along with a cover letter introducing it.



Dear Sir or Madam:

I am applying for the job of 'sales executive' as advertised on the JobSearch website. I have included my resume. I am especially interested in developing a career with your company due to its reputation for innovation and cutting edge products. I have the sales skills and experience to significantly enhance your company.

I have held many positions in sales departments form several companies for the last fifteen years. I have gained and developed many sales techniques that I could bring to your company. I also have strong interpersonal skills and organizational abilities.

I am certain that I would be a valuable addition to your company as my skills and experiences will enable me to have a long and productive career with your company.

I hope that I will be able to share my passion and skills for sales at an interview. Thank you for considering my application

Sincerely

Even if you're using these business letter examples as the basis for your business letters remember that it's still important to check and proofread your letters to make sure no mistakes have crept in while you've been modifying them. See the page about business proofreading and the English proofreading section for help.


If you'd like a professional to help with your business writing you can use my proofreading service. Or come to the Excellent Proofreading and Writing Facebook page to ask me a question or suggest a topic for another business letter example.

Return to Writing a Business Letter from Business Letter Examples
Return to Excellent Proofreading and Writing Homepage from Business Letter Examples
Back to top of page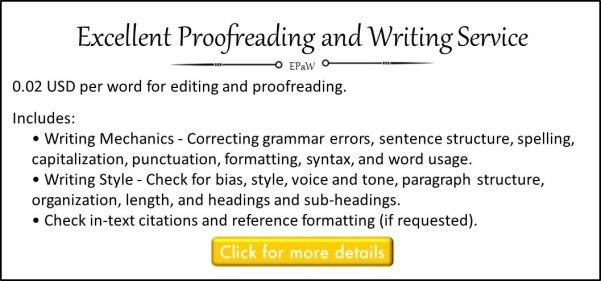 Back to top of page

By Jolyon Dodgson, copyright © 2011-2020. 
Excellent-Proofreading-and-Writing.com - Proofreading and writing help for excellent first impressions. 
Google