Custom Dissertation Writing
Why are you writing a dissertation?
Why do you want a custom dissertation written?
Think about these two questions.
For the first question, you're probably writing a dissertation as part of your study for a higher degree. If so, you're a bright person. Someone who isn't clever would never be able to get accepted on to an MSc or PhD degree program. They wouldn't be able to get far enough with their studies and research work to need to write a thesis.
You've been studying for your higher degree so that you can get a better job or so you'll have the right qualifications to get a job.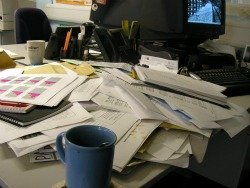 The second question is harder for me to propose an answer to. As someone who's written their own MSc and PhD dissertations as well as supervised several students with their own I know that the writing of the dissertation is an important part of the learning process. Part of obtaining the higher degree qualification is being able to write academically, and dissertation and thesis writing is part of this.
The only reason I can think of why you'd pay for a custom dissertation writing service is because you've decided you want to cheat your way to a degree qualification.
Yes, cheating is what it is when you buy a prewritten dissertation.
This is very serious. If you were to be discovered you'd lose your qualification (that is if you'd actually passed the viva in the first place, see below for more about this). Your reputation and career would be destroyed.
I think that there are two main reasons why someone would cheat and use a custom dissertation writing service.
They're too lazy to write it themselves

They don't believe that can write it themselves
If you fall into the first category you might as well quit your degree now because if you do pass you won't be able to cope once you've got a job that requires a higher degree.If you're in the second category there's help for you as long as you try to do it yourself first. I'll explain the help you can get in a moment after first explaining why you shouldn't use a custom dissertation writing service and why you'd be just wasting your money.




The Viva
There are three steps to finishing your thesis and many people forget the third one. The first is doing the experimental work, the second is writing the thesis and the final is having the viva (a final oral exam).
For the viva your examiners will read, reread and then read your dissertation again so that they know everything you wrote. They'll ask you allsorts of difficult questions about what you did, why you did it and what you think about your results.
To be able to answer these questions you really need to know every single word that's in your dissertation. The only way to do this is to write it yourself.
So if you use a custom dissertation writing service, you might well fail your viva and so fail your whole degree course as you can't know the sorts details you need to know, from just paying someone to write your dissertation, rather than writing it yourself.




Write it Yourself
There's only one way to truly know what's in the final written version of the dissertation you submit and that's write it yourself.
Your writing doesn't have to be perfect. In the first draft it doesn't really have to any good as long as you write. See the page about academic writing and the page about the academic writing process for help.
Once you've written the first couple of drafts there's plenty of help you can use that's not classed as cheating. The first place you should go is your supervisor or advisor. They should read and offer advice about your dissertation.
If your supervisor doesn't want to offer you the help that they should, you could ask a friend, another student or similar, to read your dissertation. If they've at least got some experience it would be good.

Or I could proofread your dissertation. See the page about me, to see my experience and the page about my proofreading service to see what I offer. If you've any questions you can contact me. I can act as an additional supervisor, I'll help you improve what you've written but won't write it for you and will only give suggestions for new sections you could add. I'm also an expert in reading and correcting writing by ESL students.

Return to Thesis Writing from Custom Dissertation Writing

Return to Excellent Proofreading and Writing Homepage from Custom Dissertation Writing
Back to top of page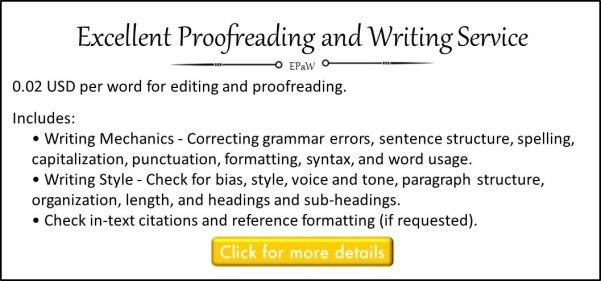 Back to top of page

By Jolyon Dodgson, copyright © 2011-2020. 
Excellent-Proofreading-and-Writing.com - Proofreading and writing help for excellent first impressions. 
Google