Dissertation Proposal Writing
Dissertation proposal writing is something that all students need to do.
Your thesis proposal will be one of the first documents that you need to write when you first start your study. No matter whether you've had to choose and develop your own topic or are going to research and work on a topic chosen for or given to you, you'll need to write a dissertation proposal.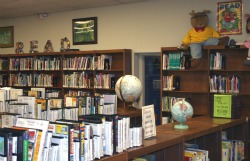 Most often you'll write your proposal at the same time as starting your initial literature review. Each university, faculty or department might have slightly different rules regarding writing your proposal, if they do publish guidelines you should make sure you get a copy of these before you do anything else.
Also, in some institutions your dissertation proposal will be marked as part of your final submission and in others it'll only be used to gain approval for your topic of study. Everything I explain here is intended as general information.




Why is the Proposal Important?
Your proposal is important because hard work and planning now, will give great rewards later in your study. Now, is the time, to decide that the topic you've chosen is either too broad or too narrow, not after several months or years of work.
A well planned proposal will mean that you get much better marks later. There's a link between the quality of your proposal and the final marks you'll get.




What to do Before Starting to Write?
Choose a suitable topic, one that isn't too narrow or broad, and do some preliminary research to make sure that it's feasible. You need to be able to do novel/original research related to your chosen topic.
You'll also need to collect quite a few papers that you'll reference when writing the proposal.
This stage can take quite a while. As with all academic writing, the first, the planning part is the most important bit. If you're not sure about anything it's quite alright to take some time and sleep on it or anything similar, where you go away and then come back with a fresh perspective. You should feel free to talk to your supervisor at this stage if you're not sure about anything. If you explain your ideas to them they'll be able to listen to you and give feedback.




Writing the Dissertation Proposal
When writing your proposal you should follow the outline of:
Title

Introduction

Aims and objectives

Materials and methods
The title can be changed at a later stage, so find one that's right but it doesn't have to perfect yet. It should still mean something but will in all likelihood change several times before you finally submit your finished thesis.
The introduction should be focused on the title you've chosen. This isn't a full literature review but an introduction to the specific topic area you've chosen. It just needs to show you know enough of the background material to start your research. Refer to the relevant literature when doing your dissertation proposal writing.
Remember to include the theoretical/academic base for your area of research. This'll help you when you need to decide how you'll do the research.
List the aims and objectives you've got at the moment. They'll also probably change or at least you'll get more of them before you write the final draft of the dissertation. The aims are what you'll do or achieve while the objectives are the small steps you need to complete before you can accomplish your aims.
In the materials and methods section you'll explain your dissertation methodology. That is, explain everything you'll do to achieve your aims. This should be written in enough detail for someone else to be able to do the same experiments after having just read your methodology.

When the dissertation proposal writing is finished remember to proofread it thoroughly so there aren't any mistakes to distract from the information you've written.
Your supervisor should be able to give you help with your dissertation proposal writing, so ask them to read one of your drafts. A good supervisor will give you much more guidance than just reading it, but you never know what your supervisor will be like before you start to work with them.
If you need any help I can proofread and offer comments on your proposal, see the page about my proofreading service or the contact me page to ask questions.

Return to Thesis Writing from Dissertation Proposal Writing

Return to Excellent Proofreading and Writing Homepage from Dissertation Proposal Writing
Back to top of page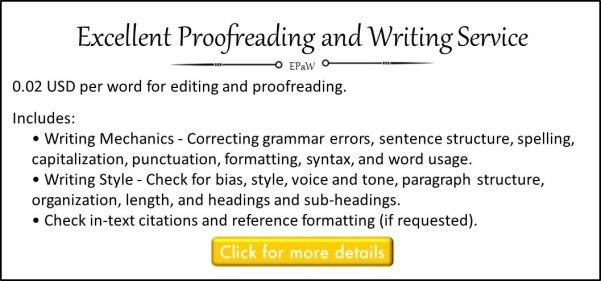 Back to top of page

By Jolyon Dodgson, copyright © 2011-2020. 
Excellent-Proofreading-and-Writing.com - Proofreading and writing help for excellent first impressions. 
Google