ESL Writing Activities
Learning ESL writing can be difficult, these ESL writing activities will hopeful make it a bit easier for you.
Learning to write is the hardest of the skills associated with learning English.
If you've a friend, you can practice speaking and listening together to other improve those skills and as long as you've a dictionary and some time you can improve your reading skills. The more you read the faster you'll get and the easier you'll find it. But for writing it's a bit more difficult. You've to practice your writing to get better. But to do this you really need someone to help you, to correct your writing and point out your mistakes. You can help yourself by doing ESL writing and reading together to improve your vocabulary and get better at writing.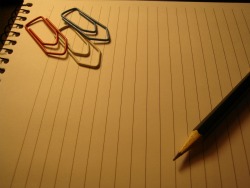 The best way to get better at anything is to practice, but it's also important to have enough variety. To do this you need to do many different tasks and not just write essays all the time. These ESL writing activates will help you do that.
Essay writing can be useful, especially if there's a wide range of topics to write about, but new tasks will also stimulate you.
I'll now list some ESL writing activities that you could try to practice your writing. These ESL writing activities aren't presented in a specific order, just use the ideas that you like and don't use the other ones. You don't have to try every idea but try as many as you can as a variety will help you improve.
These ideas are for you to use at home by yourself or with a group of a few friends. If you have any other good ideas let me know (you can add comments at the bottom of the page) and I'll add them to the site.




1) Produce an Advertisement
Often in shopping centres or town centres there are people who try to give pieces of paper to the shoppers. These pieces of paper advertise a new shop or even a new language school that has just opened.

On the front there'll be the main message in big text to grab the attention of the reader but then on the back there'll be more details.

Design and write an advertisement like this. Plan the product or shop you're advertising and then write the copy for the front and back.

Think how the writing styles will be different on the front and back.

The size should be a quarter of an A4 sheet of paper.
This task will help you think creatively and write in a clear and concise way as there isn't much space for you to fit all the information into.




2) Write a Script
Write a script for an episode of your favourite English language television program.

Decide what you favourite TV show is and make a list of the characters (you don't have to include all the characters form the show).

Now write a scene or even whole episode. Decide on the setting and premise (what will happen).

Your script should include the dialogue (this is what the people say) as well as stage directions (this gives details of what happens; such as a character arriving or leaving). Keep the stage directions to a minimum and focus of the dialogue.
This one of the ESL writing activities will help you think about and focus on writing speech. This will need less formal language than you'd use in ESL essay writing. Try to make it sound natural. Watch a couple of episodes of the show and try to see how each character speaks in slightly different ways. Try to copy this and make your dialogue sound like that in the program.




3) Dictation



This one will help both your listening and writing.

Find a recording of someone speaking or a television program that you can start and stop easily.

Listen to the recording once to try to understand as much as you can.

Then play it again and try to write down as much as you can. You'll need to keep stopping the recoding so that you can write.

Do this a couple of times or more to make sure you get the written version correct.
This one of the ESL writing activities will help you to listen and write. When doing this, what you write should be basically grammatically correct and the words should've been used correctly; so, it'll help you to see what correct English looks like. This'll be writing practice without mistakes, hopefully.




4) Find a Pen Pal
Find someone to whom you can write letters or emails in English.

Once you've found a pen pal, you write them a letter introducing yourself and telling them about yourself. They then reply. You then reply to their letter, and so on.

This works well if you find someone who'll reply and is interesting.
One of the hardest parts of practicing ESL writing is finding a reason to write. If you've someone waiting to read your writing you've a big incentive to do the writing. You can help each other get better at writing. As well as replying to the letter or email you could each offer suggestions on how to improve each others writing.




5) Explain a Picture
Find a picture or painting you like or an inspirational photo from the internet and describe it.

Look at the picture, decide what the main features of it are and then start to write about it.

If possible include a copy of the picture or a link to it if it's on the internet and then publish your description so that other people can write their own descriptions or comment on your description.
There's an English saying, 'A picture is worth a thousand words'. If you're able to write a thousand words about a picture you'll have got a lot of good practice. Even if you can only write a hundred words you'll still have improved your written English. This exercise will help you develop your descriptive vocabulary. If you chose several pictures for this ESL writing activity and each one shows a different subject you'll quickly expand your English abilities.

I hope that these ESL writing activities suggestions will be able to help you improve your writing ability. If you do any of them please come to the Excellent Proofreading and Writing Facebook page and let me know what you thought and show what you've written.
If you need any help with your writing have a look at the page about my proofreading service.

Return to ESL Writing from ESL Writing Activities
Return to Excellent Proofreading and Writing Homepage from ESL Writing Activities
Back to top of page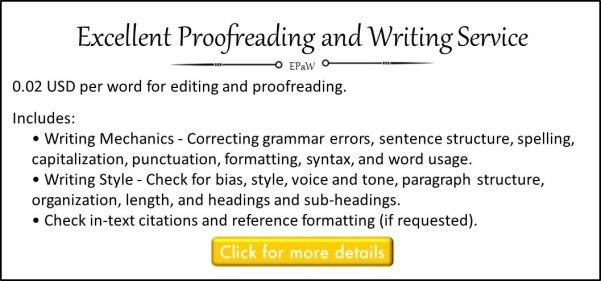 Back to top of page

By Jolyon Dodgson, copyright © 2011-2020. 
Excellent-Proofreading-and-Writing.com - Proofreading and writing help for excellent first impressions. 
Google