Research Paper Service
Many students are interested in and have considered using a research paper service, but often have questions such as:
What are the different types of service offered?

What exactly does it do for you?

What are the benefits and draw backs?
I'll try to answer these question, about these services, to help you chose which research paper service to use.

What are the Different Types of Service Offered?
There are several different levels of help offered by companies and people offering a research paper service. They are: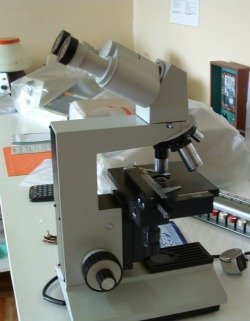 Fully comprehensive – Here you give the company the title that you need to write about and they'll do everything, all the research, writing, checking, formatting and proofreading. You do nothing but pay and submit the document.
Copyediting and proofreading – For this level of service you need to write the first draft and get the main outline. The company then takes this and makes it better. They copyedit (rewrite bits as needed and make sure the formatting is consistent) and proofread (check for spelling and grammatical errors in your writing) it.
Proofreading – At this level of service you'll need to do all the research and writing. The company just checks what you've written to make sure that the English language you've used is correct. They won't check or change any of the contents of the document.
Each level of service has its own benefits and draw backs, often based on how the level of service addresses your needs.
Also remember that you're at university or college to get an education; using a fully comprehensive service won't help you do this. It'll help you pass while ensuring you've not got the knowledge necessary to carry out a job once you've graduated.




What does a Research Paper Service do for You?
The service writes the research paper for you or helps you write it. This means that you don't have to work as hard to finish your research paper and you can spend the time doing something else.
But perhaps a better question to ask would be 'what doesn't a research paper service do for me'?
Especially if you use the fully comprehensive service, it doesn't help you learn anything. You're asked to write research papers so that you'll learn something. If you don't write it, you won't learn anything, especially about writing. An important part of writing a research paper is to learn how to write as well as doing the research.




What are the Benefits and Drawbacks?
The specific benefits and drawbacks depend on the level of service that you've chosen to use.
Fully comprehensive
Benefit

You get a well written finished research paper that just needs submitting.

You get to spend the time that you would've spent writing it doing something else.

Drawbacks

It's cheating to buy a fully written document and claim that it's yours (you'll lose all your marks and possibly get excluded from your degree program). It's a form of

plagiarism

.

You won't learn anything as it was written by someone else.

It's expensive.
Copyediting and proofreading
Benefits

If you're not a very good writer it'll greatly improve your writing so it won't be a problem.
You've done most of the work writing the first draft, so at least you'll get the benefit of doing the work.
Cheaper than fully comprehensive service.
Ideal for ESL writers.

Drawbacks
Proofreading
Benefits

It'll make sure your writing is perfect.You've done all the research and writing yourself, so you'll have learnt all the information and got all the benefits.
No changes will be made to the contents, just the language used to convey them, so the corrected document will still say the same as when you wrote it.
Cheapest service on offer.

Drawbacks
The type of service you use is up to you; but, the fully comprehensive service isn't something most students should use. It could cost you too much, if you're found out and accused of plagiarism.

I'd recommend the copyediting and proofreading or the proofreading levels of service. These are the levels that I can offer you. See the page about my proofreading service or the page about my free trial. You can see my qualification on the page about me.

Return to Research Paper Writing from Research Paper Service
Return to Excellent Proofreading and Writing Homepage from Research Paper Writing
Back to top of page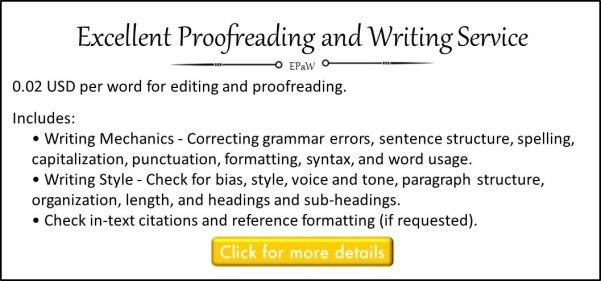 Back to top of page

By Jolyon Dodgson, copyright © 2011-2020. 
Excellent-Proofreading-and-Writing.com - Proofreading and writing help for excellent first impressions. 
Google