Writing a Scientific Paper - Introduction and Methods Sections



Introduction
The introduction is the part of the scientific paper, where you explain the background information, how it relates to your topic and why your topic is important. You do this so that your readers will understand the background and are able to put your work and results into the context of the literature related to the subject.
The introduction should:
Be relatively short

Explain why the paper is interesting

Give any background information needed to interpret the results
The introduction should define the problem, link the work to previously published work and define any specialized terms.
The introduction will cite all the relevant literature, in the format specified in the journals style guide. The full references will be included in the reference section.




Aim
The aim should tell the reader specifically what you want to achieve. It's where you state what you'll do.
The aim should be stated clearly. If needed, the aim can be split into several parts. You can have several aims within one paper. They however should be linked together.
The aim should be included as the last paragraph of the introduction.




Materials and Methods
The methods section is where you explain what you did. You need to give enough detail for another scientist to be able to repeat your experiments from reading your paper and any references you give to methods you followed.
The methods section should be subdivided, especially in larger papers, so that the methods used for each part of the work are easily identifiable.
The methods section should include:
The design of the experiment

Exact descriptions of any organisms used in the study (full scientific names)

The materials used (e.g. chemicals) including the source and technical specifications

The exact methods used, with as much detail as is needed to repeat them, include references to previously published methods note any modifications you make

The methods you use for data analysis
You should use standard units and make sure that any abbreviations used are defined. Include the number of replications used in your experimental design.

Return to Scientific Writing from Writing a Scientific Paper 3

Return to Excellent Proofreading and Writing Homepage from Writing a Scientific Paper 3
Back to top of page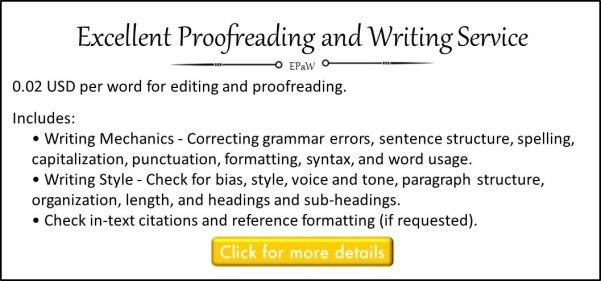 Back to top of page

By Jolyon Dodgson, copyright © 2011-2020. 
Excellent-Proofreading-and-Writing.com - Proofreading and writing help for excellent first impressions. 
Google