Website Editor
A website editor can be two things.
The first is a computer program that allows you to produce and edit the html code you use to make your website.
The second is someone who charges you a lot of money to do something you could do yourself with a little hard work and lot less money.
The first type might be something you could use; the second type is something you don't need.



You need to ask yourself, "Why do I want a website editor?"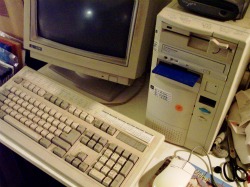 Good, so why do you want a website for your business?
How will your website generate more customers, sales and profits for you?
Everyone in the world can see my site once it's on the internet, that's what the website editors say, that I've spoken to.
Yes and no. Everyone could possibly see your site once it's live, but how will they find your site? They're not your customers yet, so don't know you exist.
Was it included in the price he quoted you? If not how much extra will you have to pay? What happens when you need to do something else to your site, will you know how to? Or do you have to go back to the site editor and ask him to do it and pay more, again?
Exactly, he knows that you don't know all that 'complicated internet and html stuff', which means he knows you can't do it yourself; so will have to pay him to make your site work.
Is this really what you want? Isn't your business too important to leave to someone else? You really need to be able to run your own website, attract visitors, who then become customers.




A Better Way
But there's a better way.
Building a website isn't just about building the pages and posting them to the internet. It also involves attracting visitors to your site, getting them to stay at your site, convincing them that you offer the best service or provide valuable information and then finally getting them to buy something from you.
Solo Build It offers all the tools and instructions you need to build your own business website. They'll explain how to:
Find the best topic for your site.

Find the best keywords to base your pages around.

Find the best site name.

How to build all the pages yourself, using either their own point and click page generator or html if you've a bit of knowledge about that.

How to optimize the pages, enough and when to stop.

How to generate visitors.

All the different ways that you can use your site to generate money.
They won't do it all for you but they'll give you all the tools (in one place at a set, inclusive price) that you need to make your own site, that you control and will never have to pay anybody to fix or mend for you.

All you've to do is supply a little hard work, the same as you do in any business. A web based business is no different. If you put enough work into your business you can make money.

The Solo Build It way works. I use it. I'd no website building knowledge or experience before I started and I made this site that you're reading now. If you've any questions about using Solo Build It please ask me, send them to me using the form on the contact me page of this site and I'll get back to you as fast as I can.
Once you've started your Solo Build It site I can help you proofread and prepare the text that you'll use on your page. See the page about my proofreading service.

Return to Website Writing from Website Editor

Return to Excellent Proofreading and Writing Homepage from Website Editor
Back to top of page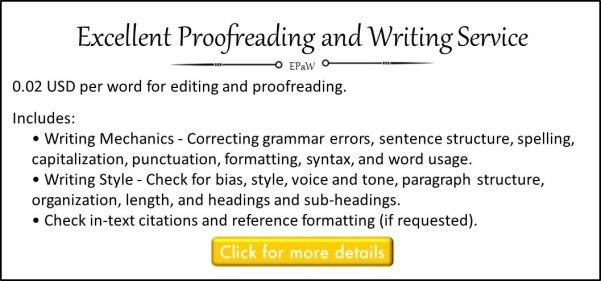 Back to top of page

By Jolyon Dodgson, copyright © 2011-2020. 
Excellent-Proofreading-and-Writing.com - Proofreading and writing help for excellent first impressions. 
Google