Writing for Academic Journals
Writing for academic journals is a skill that all academics need.
You need to publish your research and results. You can do this in an academic journal. The exact journal will depend on your field of study. There are many different academic journals that might accept and publish your paper. But getting published isn't easy as there's a lot of competition to be publish and journals receive many more papers than they have space for.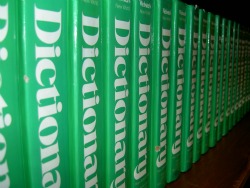 The most important point to remember when writing for an academic journal is to follow the guidelines published by the journal; all journals will have specific guidelines, published either on-line or in each copy of the journal.
The section about scientific writing contains much information about writing scientifically, the format required and scientific journals. The information contained in the scientific writing section would be useful to any scientific and technical writer. As would the information from the research writing section.




How to write
When writing for academic journals follow the academic writing process and especially focus on the planning stage as this'll make your paper much better and easier to read. A well planned paper is one which presents the information in the best way possible, so that the readers can easily understand your aims, arguments and conclusions.
An academic paper will be aimed at the readers of the academic journal it's published in, that is other academics.
So write your paper in a way that other academics will be able to read and understand, in the shortest time possible. To do this use formal sentence structures and formal writing, as this is what academic readers are used to reading and understanding. Don't do anything, with your language and word choices, that'll distract from the information you're presenting.




Who'll read it?
As it'll be other academics reading your paper keep the contents and information suitably advanced. They should know the same general background material that you do and will only need the advanced or new information explaining in detail.
As with all non-fiction writing you should aim to be clear and concise in your writing; the text shouldn't become a distraction from the contents.
It's possible that the other academics reading the journal aren't native English speakers; the same as, it might be possible, you the writer, might be an ESL writer as well as writing for an academic journal. Most academic journals have international readerships and the articles come from academics in many different countries from around the world.
So keep your paper as simple as possible while also conveying all the information that you need to express in it. Make sure that everything you include in your paper is relevant. Don't include useless or repetitive information.




Before submitting it
Once you've finished writing for the academic journal remember to proofread your paper. The proofreading stage is where you'll be able to remove all the little mistakes that are in your writing so that the paper has a much better chance of being accepted.
Most journals state that your paper should be written in good or excellent English and recommend that ESL writers get a native speaker to read and proofread their paper first. The proofreading stage is very important.
In the proofreading section of this website I've included articles to help you, such as proofreading tips, proofreading techniques and a proofreading checklist.

If you'd like some extra help with proofreading your paper you can go to the page about my proofreading service or contact me if you've any questions before submitting your paper.

Return to Academic Writing from Writing for Academic Journals

Return to Excellent Proofreading and Writing Homepage from Writing for Academic Journals
Back to top of page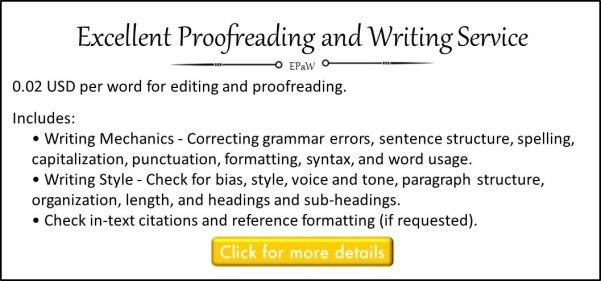 Back to top of page

By Jolyon Dodgson, copyright © 2011-2020. 
Excellent-Proofreading-and-Writing.com - Proofreading and writing help for excellent first impressions. 
Google