English Language Proofreading
Proofreading can be done any writing, written in any language. English language proofreading is the proofreading of English writing.
Proofreading English can be done on writing from many different sources and by many different people. The English language writing could be: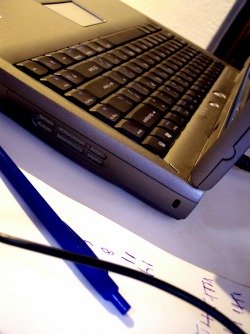 English proofreading is the correction and improvement of anything written in English. Native and non-native English speakers can all benefit from proofreading their own writing With a little practice, patience and time anyone can proofread their own document and improve it. I've provided some proofreading techniques, proofreading tips and a proofreading checklist for you. If you follow the information in these pages as well as understanding the importance of proofreading, you should be able to improve the quality of your writing.
Modern English proofreading often involves aspects of traditional proofreading, which include checking the document's:
Spelling

Grammar

Punctuation

Consistency
As well aspects of copyediting and advanced editing, which include:
Clarity

Word choice

Flow

Organization

Formatting

Language choice
The vast majority of online proofreaders offer services that incorporate both traditional proofreading and copyediting. Often sites will advertise a basic and/or advanced proofreading service. The work undertaken by many advanced proofreading services is closer to the work of a copyeditor than an English proofreader.
All writers of non-fiction documents, even experienced ones, could benefit from the more advanced services offered by online English proofreaders. As these documents are used to convey information in a clear and concise way they need to be easy to read, and having a second person (the proofreader) read them and offer comments on the clarity and organization would be beneficial. Remember you don't have to accept the changes or recommendations the proofreader makes but they might be helpful for improving your document.

If you'd like someone to proofread your English language document I can do so. See the page about my proofreading service. Alternatively you can visit the Excellent Proofreading and Writing Facebook page where I'm happy to answer your questions or offer advice.

Return to English Proofreading and Copyediting from English language Proofreading

Return to Excellent Proofreading and Writing Homepage from English Language Proofreading
Back to top of page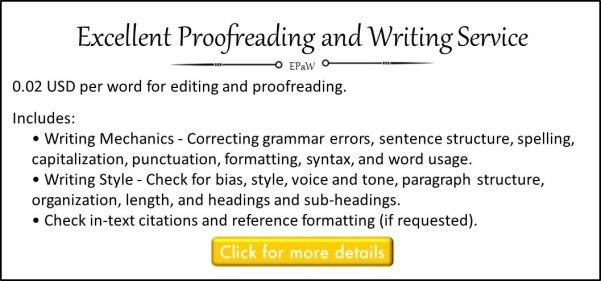 Back to top of page

By Jolyon Dodgson, copyright © 2011-2020. 
Excellent-Proofreading-and-Writing.com - Proofreading and writing help for excellent first impressions. 
Google