Writing Tips for Your Website
Writing for websites isn't difficult if you remember these writing tips for your website. They'll help you produce well written and easy to read content.


1) Keep it simple
This first one of the writing tips for your website is important, people read fast on the internet so you need to make sure that the language you use is simple and easy for them to understand. They don't want to have to use a dictionary to be able to understand your site. Even if you're explaining a complex topic you can still use simple language to make sure everyone can understand you.


2) Keep it clear
Following on from above, you need to make sure your writing is clear as well. This deals more with structure and grammar usage. Even if you use very simple language, but have complex or poorly constructed sentences your readers will still have difficulty understanding what you're writing about.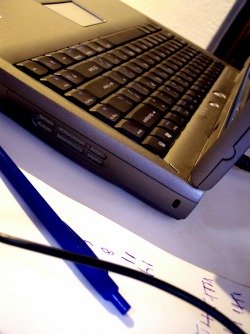 Keep your writing clear and easy to understand.


3) Informal style
When people read on the internet they aren't expecting to have to read a textbook; so don't write like you're producing a text book. Keep the style informal and friendly. Use short sentences and split the text into many small paragraphs. Lists and lots of different sections on a page help to break the text up so it's easier to read.


4) Develop your own voice
When writing your voice is the tone or style of language that you use; you should develop it so that you can write in a natural way. Try to write as if you were talking to someone. Try to imagine them there listening to you. They want to recognize that it's you writing the material on your site. In every page they read they want to see your style and hear that the words come from your keyboard.


5) Become friends with your readers
Imagine that you're writing your site for your friends to come and read. Write in an informal style, in the same way that you speak in an informal, friendly way when meeting your friends. This'll draw the readers into your site. They'll feel that you're treating them like your friends and so will want to come back and see you (and your site) again.


6) Think about the reader
Another important one of the writing tips for your website is that you're writing your site for the reader, remember that. If the visitor to your site, the person who'll read it, doesn't like the material or it isn't what they want they'll go to another site. No matter what topic you've chosen to build your site around there'll always be plenty more sites out there for your visitors to go to if you don't deliver what they want.
So make sure you're always thinking of your readers and make sure you give them what they want.


7) Plan
Before you start to write plan what you want to say in each webpage or article. This'll save you time and make sure that your pages remain focused on their keywords. Make sure that the information in the page matches the title and the main keyword for the page.


8) Treat it like work
No matter whether your site is a hobby site or a business that needs to earn money, treat writing for your site as work. That means do it in a proper work environment. You should try to work at a desk without any distractions and write while you're able to focus your concentration on the task at hand.


9) Make sure it's perfect – Proofread it
The final one of the writing tips for your website is also very important as many people in a rush miss it out. Once your page has been published on your site it could be read by anyone in the world who has internet access; that's a lot of people. So if all these people can come and read your page it needs to be perfect.
That means you need to proofread your webpages before you publish them. This is very important as any mistakes will give a very bad impression about your ability to work carefully and your attention to detail. See the website proofreading page or the English proofreading section for help.

If you'd like me to help proofread your website you can see the page about my proofreading service or ask me a question by going to the contact me page. Alternatively you could visit the Excellent Proofreading and Writing Facebook page and ask me questions there. I'm happy to help you try to make your site better.

Return to Website Writing from Writing Tips for Your Website

Return to Excellent Proofreading and Writing Homepage from Writing Tips for Your Website
Back to top of page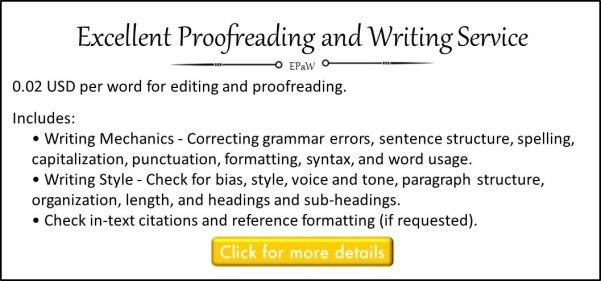 Back to top of page

By Jolyon Dodgson, copyright © 2011-2020. 
Excellent-Proofreading-and-Writing.com - Proofreading and writing help for excellent first impressions. 
Google