Writing a Good Thesis
Writing a good thesis is to do with the language you use.
Anyone can write a good dissertation as long as they've good results. Your results don't need to be perfect, but they need to show that you've done a suitable amount of work and that you've analysed them adequately. As long as you've this you can write a good thesis.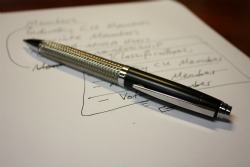 A good thesis will:
Provide enough background information for the reader to be familiar with your topic area

Have a detailed

dissertation methodology

section

Have a detailed results section

Have a comprehensive discussion of the results

Have a section drawing final conclusions
To make sure that all the sections are present and contain all the information you need to add you should write a detailed dissertation outline.
If you took the time to write a good, well thought out dissertation proposal you should be able write a good thesis as the two documents are linked together.
How you write your dissertation will be affected by how much time you're able to spend on writing while also doing your experimental work. Leaving all the writing to the end can mean you've to rush it, so your thesis might not be your best work.




The Language Used
A good thesis is linked to three things:
The quality of the resultsThe time spent planningThe language used to write itThe contents (the results) are the most important part, but the time spent planning the experiments and planning the thesis outline is also important. As with all good non-fiction writing, the language used shouldn't distract from the results that you're presenting. You should be writing in a way that an academic audience would expect you to write in.
This includes:
By using the vocabulary and language formats, that readers of academic documents expect, you'll write a better thesis that'll let the readers focus on your results and interpretation of them rather than the words used to convey the information. For your thesis to be clear and concise you'll need to proofread your thesis. This is where you'll find the small mistakes that are left, which distract from the message and need to be changed, after you've perfected the academic language you've used. There are plenty of articles to help you with this stage in the proofreading section of this website.


If you'd like me to proofread your thesis, to make sure you're writing a good thesis, I can do so. See the page about my proofreading service. I also offer a free trial to new customers.

Return to Thesis Writing from Writing a Good Thesis

Return to Excellent Proofreading and Writing Homepage from Writing a Good Thesis
Back to top of page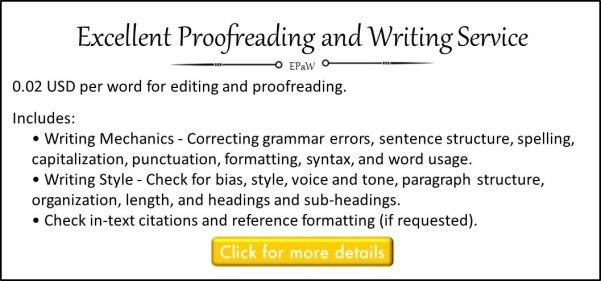 Back to top of page

By Jolyon Dodgson, copyright © 2011-2020. 
Excellent-Proofreading-and-Writing.com - Proofreading and writing help for excellent first impressions. 
Google