Writing an Effective
Business Plan 1
Writing an effective business plan is all about providing the correct information and presenting it in a way that the people reading the business plan will find easy to read and understand.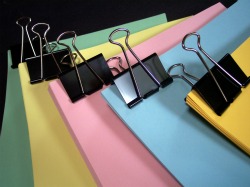 The page about writing business plans gives introductory information about how to write a business plan, so if you've not read it yet I'd suggest you go there first. Then the page offering help writing a business plan will give more information that might be useful once you've finished these pages.
On this page and the second page about writing an effective business plan I'll cover the sections of a business plan that you'll need to prepare information for and then write. The sections of a business plan are:
Title page

Table of contents

Executive summary

Aims, objectives and vision

Business description and purpose

Legal status and licences

Management processes

Marketing strategy

Marketing plan

Sales targets and objectives

Current financial requirements and financial forecasts

Operational requirements

Training needs

Business risks

PEST analysis

SWOT analysis

Appendices

Title page and table of contents
When writing an effective business plan presentation is important, so include a title page with the name of your business, the fact that the document is a business plan and your name as well as contact details. Set out the information clearly and leave plenty of white space to make it look professional.
A business plan can be a long and quite complex document, you might know it like the back of your hand when you've finished writing it, but the person reading won't. So help them find information by including a table of contents that has page numbers. If you make the document easy to read the person will look at it much more favourably.


Executive summary
This is a summary of the rest of the information in the business plan, and as such should be written last so it can fully reflect the rest of the plan. It should be no more than two pages long, this is just a summary. The person reading it, the investor, will read this first to get an overall impression of the business plan. The summary should detail:
What makes your business unique and gives it an advantage over competitors.

The experience of the team behind the business plan.

How the business will be financially viable.

How the investor will get a return on their investment.
As well as these main points the summary should also include information from the rest of the sections in the business plan.


Aims, objectives and vision
This section needs to explain to the investors why you're starting the business. Your aims, objectives and vision will tell the investors a lot about how the business will progress and what sort of return they'll get. Doing this will also help you develop your own goals for the business. Explain:
Why you want to start the business and what you want from it.

Will the business become your main source of income?

Is the business an investment that you'll sell?

Will your family members also work in the business along with you?

Business description and purpose
You need to be able to describe your business in very specific terms. Your investors need this information and so do you. You need it so that your business will be focused. Decide what your business will do. This needs to be as specific as you can make it. The tighter the niche you choose for your business the more focused you can be. Explain how you'll be different from the competition and why your potential customers should choose your business over competitors.


Legal status and licences
When writing an effective business plan you need to do all the homework first, so you know all the answers to any questions about your business. One of the things you'll have to determine is the legal status of your business. You could be a sole trader, a partnership or limited company. Where in the world you're starting your business, will affect the names and types of legal status open to you. If you're unsure consult a local legal expert as this will affect tax and cash flow.
You might need licenses or permissions to do certain businesses. These could be for food or childcare business as well as approvals form mortgage lenders if you'll work from home. If you've these already, include them in the plan (in the appendix) and if not show that you're aware of what you need and are in the process of applying for them.

The information about writing an effective business plan continues on the second page about writing an effective business plan. There is also more advice about business plans on the page offering help writing business plans.

If you need any help or someone to check the writing in your business plan, as any small mistakes can detract from the whole document, you can use my proofreading service or come to the Excellent Proofreading and Writing Facebook page to ask me any questions.

Return to Writing Business Plans from Writing an Effective Business Plan 1
Return to Excellent Proofreading and Writing Homepage from Writing an Effective Business Plan 1
Back to top of page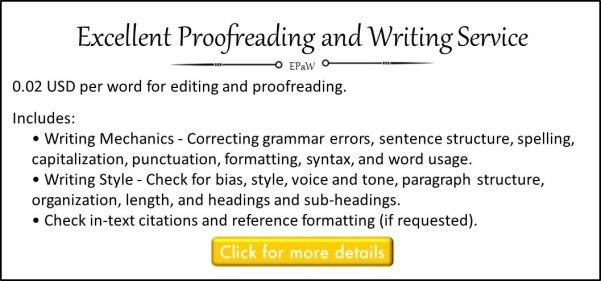 Back to top of page

By Jolyon Dodgson, copyright © 2011-2020. 
Excellent-Proofreading-and-Writing.com - Proofreading and writing help for excellent first impressions. 
Google