Writing an Effective
Business Plan 2
Writing an effective business plan is very important. This page contains the second half of the description of the sections you should include in a business plan. The first half can be found on the first page about writing an effective business plan.

Management processes
Even if you'll be the only employee of the business you still need to demonstrate, to potential investors, you understand the management process and what you'll need to be responsible for.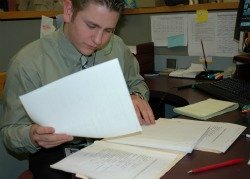 This section is even more important if you intent to employ workers. The section should explain about the management of:
Marketing and sales

Finance

Recruitment and staffing

Product development/sourcing

General management

Administration

Measurement of business performance against targets

Marketing strategy
When writing an effective business plan you need to know and understand your target market and their motivations. You should know the size of the market and the share you realistically hope to get. Once you understand your market in detail it'll be easier to develop your marketing strategy. You should explain:
Who are your initial targets are and why you're targeting them.

The products you'll target them with and your Unique Selling Proposition (USP) that'll make them buy the products.

What market share you hope to achieve.

Who you'll target next.

Marketing plan
Once you know what your marketing strategy is you'll need to decide how to actually do the marketing; how you'll achieve the goals set out in the marketing strategy. You need a detailed plan about how to do this. You'll need to know the methods and actions you'll use for each target, a timetable for achieving it, who'll do the marketing and the cost involved, how you'll review the process and how the response you get will be handled.


Sales targets and objectives
The marketing strategy and plan leads to the most important part of your business, the sales. You need to provide realistic and reliable estimates of the sales volumes you expect for each product from each area and target groups your marketing focuses on.


Current financial requirements and financial forecasts
When writing an effective business plan this section needs to be detailed to prove that you've a viable business plan. It'll include how much money you need now and what it's needed for. This will be the finance you have available now, the finance you're providing and finance you need form the investor. This break down needs to be as detailed and clear as possible. Use tables to show where money will be spent and generated.


Operational requirements
This is the section, when writing an effective business plan, where you explain how you'll achieve everything else you've stated in your business plan. This is where you explain the actions you'll take to make your business into a reality. This section should include details about:
Premises – where you'll run the business from.

Equipment – list what you need as well as prices.

Staff – how many staff you'll need and their job descriptions.

Suppliers – where will you get supplies from, what sort of credit can you get.

Compliance – how will you met regulations that affect your business.

Licensing – what licenses you will need.

Insurance – identify the correct type of cover for your business.

Training needs
Include details of any training you've already done and any courses that you'll need to attend. Also include details of any training that your staff might need. This should also make sure that you identify any skill gaps and become prepared to address them.


Business risks
Identifying the risks and potential problems with your business plan won't frighten investors away. It'll show that you've given enough thought to your business to identify possible problems and then, the important part, how to overcome those problems or reduce the chance of them happening. As long as you've a plan to deal with or minimize any problems this section won't hurt your business plan but enhance it.


PEST analysis
A PEST analysis is where you consider political, economic, social and technological factors. These are the external factors that you need to consider when writing an effective business plan. They could affect your business in the future, so by doing a PEST analysis you're showing you've considered the external factors that could affect your business in the future.


SWOT analysis
In a SWOT analysis you identify your strengths, weaknesses, opportunities and threats. A SWOT analysis helps you focus your business and business plan so you can highlight your strengths and prepare for your weaknesses while being aware of external opportunities and threats.


Appendices
In the appendices you should include copies of all the documents that support your business plan.
On the first page of the appendix include a list of the documents in the appendix and a page number for each one. You should also refer to each document in the appendices in the main body of the business plan. This way the investor can find all the evidence you've provided to support you business plan easily without it getting in the way, which it would if it was included in the business plan itself.

Remember that the presentation of the plan is a very important part of writing an effective business plan. If you need some advice about business proofreading or general English proofreading these links should be useful to you. There's also further advice on the page offering help writing business plans.

Alternatively if you'd like a professional proofreader and copy editor to look at your business plan go to the page about my proofreading service. If you want to you can ask me a question at the contact me page or use the free trial to see the sort of improvements my service could make. There is also the Excellent Proofreading and Writing Facebook page where I'd be happy to offer help if you want to ask me a question.

Return to Writing Business Plans from Writing an Effective Business Plan 2
Return to Excellent Proofreading and Writing Homepage from Writing an Effective Business Plan 2
Back to top of page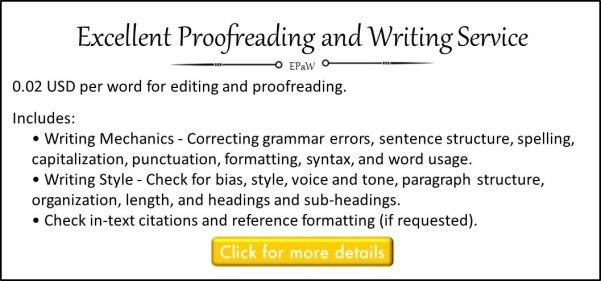 Back to top of page

By Jolyon Dodgson, copyright © 2011-2020. 
Excellent-Proofreading-and-Writing.com - Proofreading and writing help for excellent first impressions. 
Google