Online Content Writing
Online content writing is different from writing for your own website, in that its content that's written for another website.
Many writers now include website content writing as part of their portfolio and their diversified income streams. Freelance writers need several sources of income as they aren't on a contract: the only work they can be certain about getting are the jobs they're doing now. So they need to work in several areas and for several employers to spread the risk of there being no more work from certain employers.
Articles written for other websites need to follow the advice given in the rest of the pages in this section about website writing, to do with:
The content is being published on the web so needs to be clear and written with simple language and grammar so that the readers can understand it quickly, find the useful information and click the links that the site owner wants them to.




Who Can Write Online Content?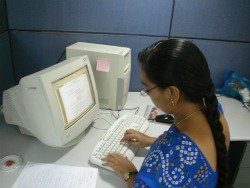 Anyone can do online content writing. You just need to practice.
People who've written their own websites or have experience of other writing will find it easier to start, but anyone who's got reasonable English language abilities can write online content.
If you want to get paid for writing web content you'll probably need a portfolio of previous work and know about SEO writing (search engine optimization), this is where the positioning of certain words in the article helps the search engines know what the article is about.
You can use articles you've written for your own site or just write a range of articles for practice and then use the best ones in your portfolio.




What Skills Do I Need?
There are several skills and abilities that'll help you become a good and successful content writer.
Work fast – Content writing isn't very well paid, so you need to be able to write and work fast to be able to produce enough articles to earn a living.
Good quality – There are lots of other people out there who can write and need to earn money, who want your writing job. If you don't produce good quality work you won't be employed again and someone else will get the job.
Original work – The worst thing a content writer can do is copy someone else's article or writing and try to claim its original and their own work. Know what plagiarism is and write original articles every time.
Good English – Your articles need to be written in good English without any mistakes. If there are mistakes your articles will be rejected and you won't get any more work.
Proofread – You need to proofread each article so that you're certain it's well written, of good quality and original. See the page about

website proofreading

to help with this part.

If you need someone to help you perfect your online content writing I can help you, see the page about my proofreading service.
If you need someone to write online content for you I can do this. Use the contact me page to discuss with me what you require.
Alternatively you can go to the Excellent Proofreading and Writing Facebook page to ask me any questions and keep up to date with all the new material being published on my site.

Return to Website Writing from Online Content Writing

Return to Excellent Proofreading and Writing Homepage from Online Content Writing
Back to top of page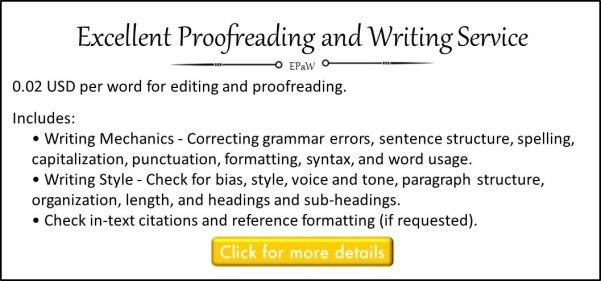 Back to top of page

By Jolyon Dodgson, copyright © 2011-2020. 
Excellent-Proofreading-and-Writing.com - Proofreading and writing help for excellent first impressions. 
Google